Focus: E-mail Marketing
Do you have an effective customer contact mechanism? Using e-mail marketing is often a very effective way to keep your customers informed on your latest products, services or events.
Although very effective, e-mail marketing can be difficult given the minefields of SPAM and customer contact management. We have lots of experience in setting up and managing an e-mail marketing strategy for your business, including:
Establishing a standard format
Setting up a contact list
Bulk e-mail sending options
Opt-in management
Avoiding SPAM Filtering
Tracking and Responses
Let us assist you in developing your customer communications mechanisms.
Business Partners
We recommend these business partners for our online services:

Domain Registration and Hosting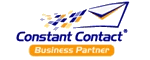 Email Marketing
Customer Facing Solutions For Small Businesses
A professional online presence can give your small business a competitive advantage and let you compete with competitors that are many times your size. It is imperative that small businesses have a professional website that introduces the products and services that are available while providing potential customers information to determine their needs. A professional website, coupled with an effective email marketing campaign, is one of the most effective (and cost-effective) sales and marketing tools for a small business.
Business Website Presence
Nothing gives your small business credibility like a professional and informative website. Your customers have come to expect using the internet to find out what they need to know about your business, as well as to conduct business with you. We can establish a website presence for you or we can improve and adapt your existing site to add the functions and content that you need while incorporating the latest internet compatibility standards. We will create the site - all the way from a simple information site to a site that incorporates custom data access or electronic commerce - that meets your needs and is purpose-built for your current and future business. In addition, we have reseller agreements with the leading Web Hosting and Domain Services providers and regularly take the mystery out of the process of establishing a web and e-mail presence on the internet for our customers. We have done the hard work for you.
Many small businesses use e-mail as an economic and efficient way to communicate with customers. We can enable a professional e-mail presence for your business and get you away from using "[email protected]" as a professional e-mail address. We can accommodate all of your business e-mail needs - from a simple single professional e-mail address to a complete small business mail server - to allow you to efficiently communicate with your customers and employees.
We can equip you with the tools and techniques to conduct effective e-mail marketing campaigns with your current and potential customers. We can get your messages around the increasingly-rigid SPAM filtering while complying with all of the current SPAM legislation and industry practices. More Info >
Do your customers need a way to manage their business relationship with you? Can they place orders, get on-demand access to documentation or product information? Can they view order or support status? Many customers expect instant access to such information, without placing a phone call or writing an email. A customer portal can provide such information to your customers while restricting access to the general public. Let us show you how a customer portal can save you time and improve your customer satisfaction. More Info >
Many small businesses can benefit from custom online applications that can simplify and improve the interaction between you and your customers and/or employees. Custom functions can be created for most anything, either as part of your public website or a separate private intranet site. More Info >