Small Business Solutions
Are you still trying to run your business financials using a spreadsheet? No small business is truly professional without a capable accounting system. We can get you transitioned to a small or medium system, depending on your business needs.
Do you need assistance with selecting or managing special-purpose business applications (such as a Contact / Customer Relationship Manager or Retail Point-of-Sale system)? Most small businesses can benefit from many of the same customer and sales/inventory management techniques that have become routine to large companies. We can help you implement those that would benefit your business at a reasonable cost.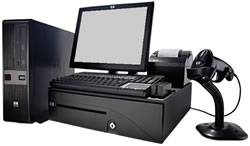 Small retail businesses can benefit from using a modern computer-based Point-of-Sale system. Such a system can assist in managing your inventory, retaining key customer sales data, and providing a professional and efficient customer sale. The use of internal credit card merchant services also can reduce your transaction costs and eliminate fraud.
We recommend total hardware systems based on Microsoft Dynamics Point-of-Sale. This solution is very cost-effective, powerful, and easily learnable to get you up and running in a short time. More Info >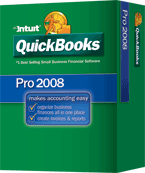 The right accounting solution can reduce the amount of time that you spend on administrative tasks each week. We recommend a solution that provides solid accounting while being user-friendly and profiding enhanced features such as integrated electronic banking and bill pay. QuickBooks Pro is the leader in small business accounting solutions for those and many more reasons. More Info >


CRM is a fancy phrase for a way to organize and stay on top of all the interactions with your customers. Sales, service, phone calls, emails, to-dos, follow-ups, contract renewals - all of those are important to gaining and keeping customers and keeping customers happy. If you have more than a few customers, how do you stay organized? Notepad and phone slips? Not a good idea. What happens when one of your agents or reps goes on vacation (or worse, quits)? Where is the collective corporate knowledge?
A CRM application is the way to manage all that information. You can instantly track all the communications that your company has had with the customer, who did it, and what if any follow-ups were taken. You instantly know when they call what it's likely to be about (and how you have to treat the call). You can even keep track of documents, contracts, and other customer-related correspondence. CRM can remind you if you haven't talked to a customer in a certain period of time (so you can reach out and remind them that you're there and available). More advanced installations hook into your phone system, so that the customer's info is on your screen before you even say hello. CRM is a good idea, and a key way to keep your customers (and keep them happy) - let us show you how! More Info >

If you have a small office with more than two personal computers, you've probably lost or misplaced important computer documents or files, or the file that you need is on the computer you are not using. You can use basic file sharing, but it is often unreliable and often is affected by security software. What's the answer? Using a central file/print server is often the best way to centralize storage of your critical files and keep it backed up. You also get some extra benefits, such as centralized printing and user security.
Microsoft Small Business Server provides enhanced file/print server features coupled with business-class central email. You can also enable useful features that allow you to remotely access your email and documents when you are away from the office, further enhancing your productivity. More Info >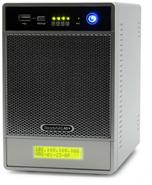 Most small businesses do not have the time or expertise to manage their computer systems. As a result, equipment that you are using to run your business becomes a victim to the multitude of hazards that exist. Can you afford to lose any of your critical computer systems to a failure? Do you have a current backup strategy to protect your critical files and data? Is your virus protection current? Are you protected from SpyWare and related malicious threats? We can get your systems protected and back in top shape. More Info >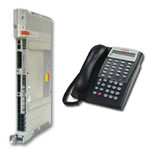 Have you outgrown your old 2-line cordless telephone? We can get you a small business telephone system that has many of the features of large corporate systems, including important customer features such as message-on-hold and individual voicemail. These systems are very affordable and virtually trouble free. More Info >